A Eco-friendly, mess free and quick solution for busy hotels and hotel refurbs
Old enamel baths tend to become rough and difficult to clean over time, when this happens, it's time for Mendabath UK to fully resurface your bath to the high standard expected by your clients. Acrylic baths over time start to discolour, thus making your bathroom look tired  Mendabath UK can restore your baths in situ with no need for retiling, plumbing works or new fixtures utilising our corporate bath repair service.
The Mendabath UK team can restore the aesthetics of your bath at a fraction of cost with our exclusive bath repair and resurfacing service. Resurfacing is a perfect solution for all kinds of baths ranging from acrylic and enamel to cast iron and fibreglass. Our specialist process is compatible with all materials allowing to carry out work on any type of bathroom suite. From acrylic bath repairs to cast iron bath resurfacing, the finish will have your old bath looking white, bright and clean. With resurfacing, we get rid of all the stains and scratches, and apply a new surface coating for an immaculate finish in the fraction of time and disruption compared to replacement.
Bath resurfacing is an eco-friendly and vegan friendly alternative that puts an end to all that hassle. Within 24 hours, your income generating room will be back in service. So, why replace what could be revived? Your bath will be brighter, whiter and smoother. A resurfaced bath will also be easier to clean and keep clean.
We Can Resurface Any Type Of Bath
Whether you have an antique roll top, ceramic bath or a modern plastic bath, Mendabath UK can resurface it and return it to its former glory via our corporate bath repair service.
If you're unsure what kind of bath you have then check our guide below.
One of the first questions we will normally ask you is, 'what kind of bath do you have'?  At Mendabath we are able to restore and resurface all types of baths however they all have their own unique characteristics and thus methods to prepare and restore them. It is therefore important for us at the quoting stage to know what kind of bath you have. There are generally two types of baths; metal based or fibreglass/composite based baths.  Metal based baths cover both cast iron and pressed steel baths and have a vitreous enamel coating while fibreglass/ composite baths are all baths with a gel coating finish.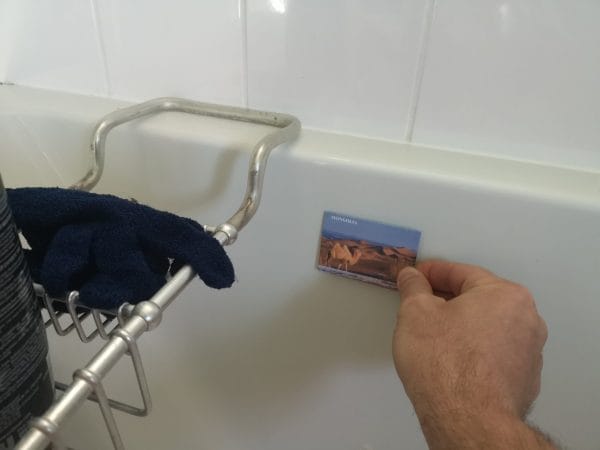 Please get in touch today for a free no-obligation quote