Resurfacing in Kent, Surrey & Sussex
Shower Tray Resurfacing, Chip Repair & Bath Resurfacing in Kent, Sussex and Surrey
Established in 1982 in the UK. Mendabath has been offering a world-class sanitary wear restoration and service in the UK for over 30 years. A close-knit family business, you will find Lynne manning the office, with Grant and David on the tools, covering all of Kent, Sussex, Surrey and its surrounding suburbs.
With years of technical experience, exclusive market-leading materials and the deployment of the latest spray and industry best standards and practices. Coupled with Lynne's wealth of interior design knowledge and years of operational experience, you can have peace of mind, knowing you are in safe hands and dealing with real professionals. 
Not only that, we believe in what we are doing in terms of reducing waste, reusing and restoring existing products. We practise this in our personal capacity and give us great pride in being able to live by these philosophies in our business as well.  
Before
After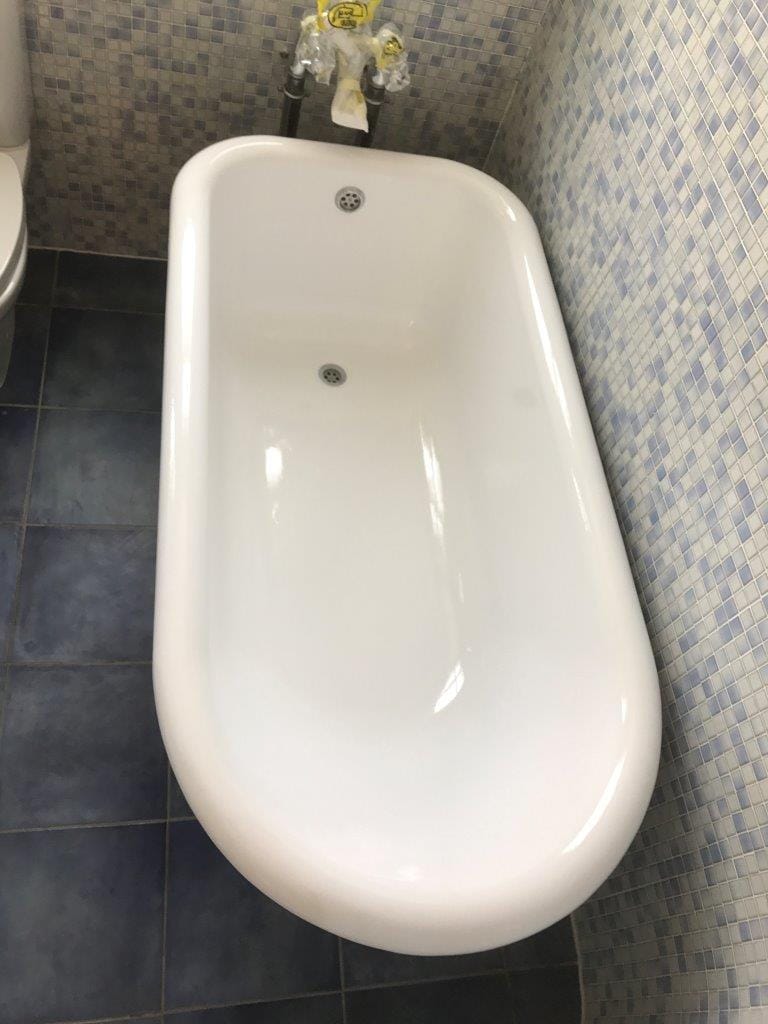 The Latest From Our Instagram
Please get in touch today for a free no-obligation quote