Deep Cleaning & Polishing Services
Before
After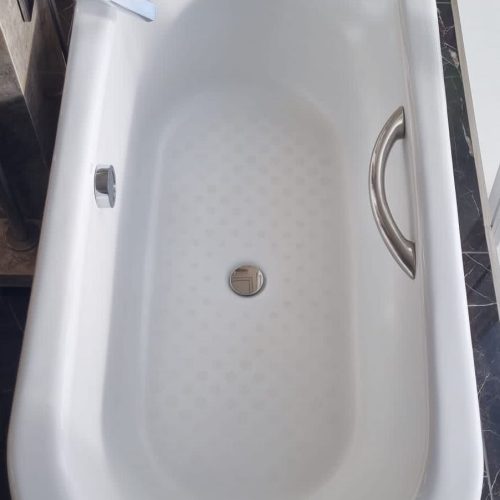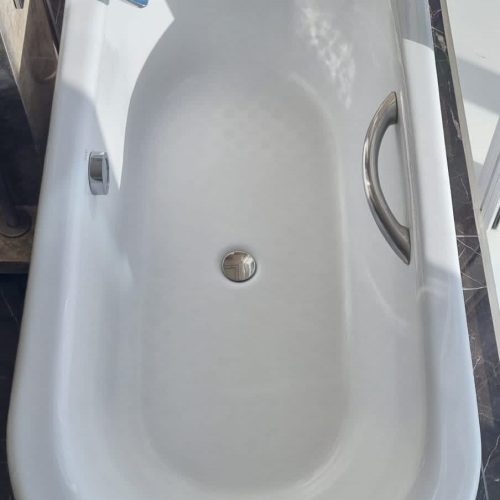 Mendabath UK offers our corporate clients a deep cleaning and polishing service, getting your rooms back in service the same day 
Baths that are in high traffic areas such has hotel suites will over time begin to show signs of limescale or grime build up.  This type of wear is very different to that where the acrylic or enamel surface has actually degraded and become rough and porous and thus ready to be resurfaced.  Dull baths such as those described can sometime benefit from a deep cleaning and polish to remove this build-up of this dirt and limescale.  By deep cleaning and polishing your baths or shower trays you will not only improve your guest experience but can also help to bring some shine back into your bathrooms.  This process will get rid of stubborn stains and water marks leaving the bath in a fresher, shinier condition.  
With our no time to waste deep clean and polishing service your rooms can be back in service the minute we done, resulting in Zero loss of room occupancy. Thus our deep cleaning and polishing service is suitable for our clients who operate at extreme occupancy levels.  Our corporate clients find that our deep clean and polishing services allows them to keep their baths in tip top shape.   This is quicker than a full resurfacing and benefits from the room being able to be back in service the same day.   
The suitability of this service will be determined at survey as the bath would need to be otherwise in good condition and not showing signs of enamel deterioration to be suitable for our deep clean and polishing service. 
Please get in touch today for a free no-obligation quote