Buying A Second-Hand Roll Top Bath
Cast Iron baths were first mass-produced in the late 1800s and have remained in style ever since. This is due to their classical elegance, and whilst other trends come and go, the roll top remains. Not only have they been around forever, they are also very robust and in most cases will outlive their first owners. Given the above, there are a lot of baths to choose from on the market.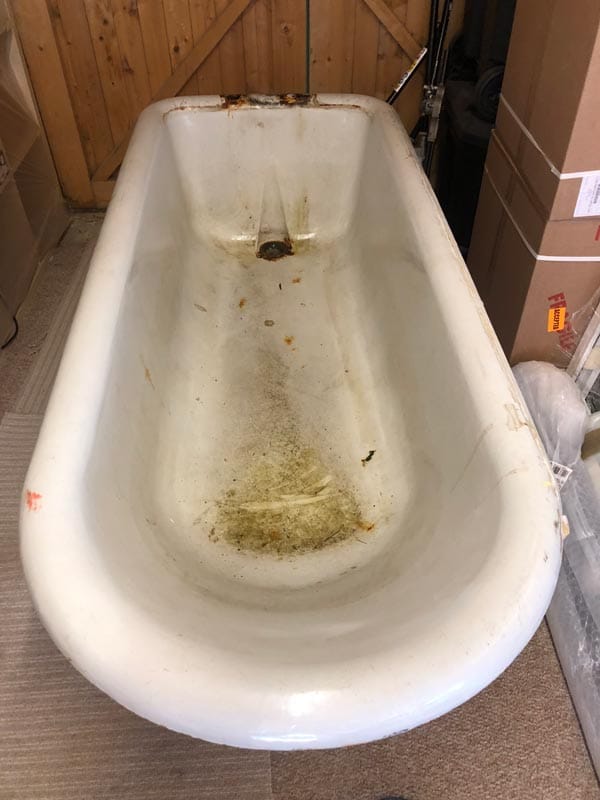 With so many around, how do you choose the bath that is right for you? If you have decided to 'redo' your bathroom and want to move on to a roll top bath, then the first place to start would be to measure your space, as most roll tops will be larger than a standard modern bath. Don't forget to take into consideration the area required for any wall tiles you might need to put up.
Cast baths come in numerous shapes and sizes but the main categories would be single ended, double ended, slipper (raised back) and torpedo (bath tapers towards the outlet).
Having decided on what size and shape bath you want, it is now time to go shopping. There are many places you can find a second hand roll top bath, such as scrap yards, auction houses and even online auction sites. So how do you know what to look for and what to avoid? This article will try to help by pointing out some really important details to consider when buying a second hand bath.
It is not a problem if the bath has some surface rust as this will be treated during our preparation process before resurfacing the bath, or if it is discoloured as we will be covering the bath surface with our specialist coating material, bring the surface back to shiny white finish.  
Avoid buying a bath that has been sitting outside for an extended period of time, or used as a trough or planter, or one that has been sandblasted. The elements will have degraded the surface and make the vitreous enamel powdery and not fit for resurfacing.
Remember, when collecting your newly purchased bath, they are very heavy so you will need help in loading the bath onto your trailer.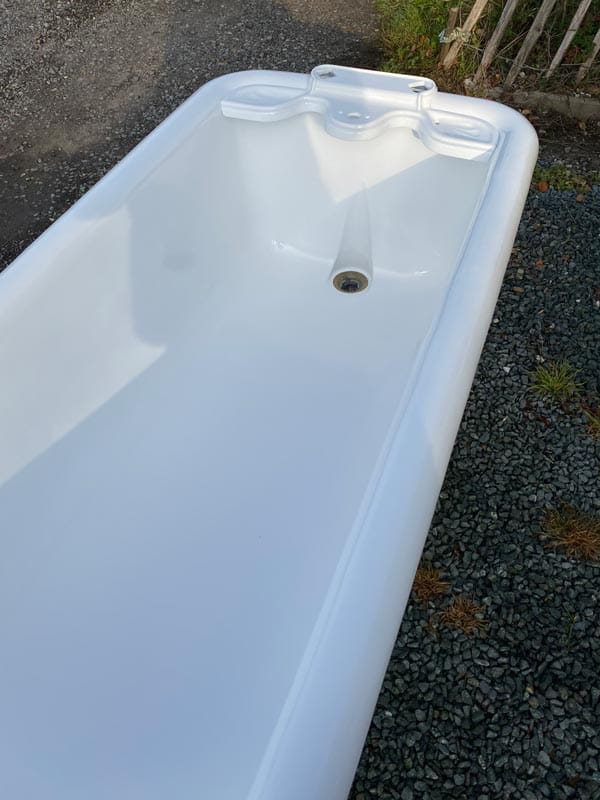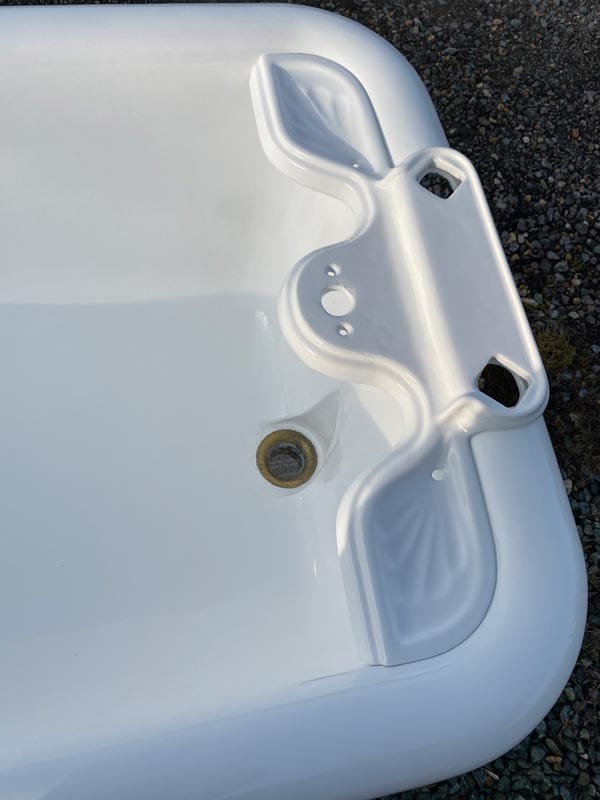 We carry out most of our bath restoration in situ, so we will recommend you complete all other bathroom works before we come in and restore the bath.  If we are just restoring the inside of your bath, we recommend the bath is plumbed in and the taps are installed. We also offer an option for us to restore the bath in one of our spray booths, give us a call to discuss this option further.