About Mendabath
Onsite bathroom restoration specialist
Repair, Restore, Refurbish- an established leader in the bathroom restoration service
Mendabath International was brought to the UK in the 1980's from South Africa where it was founded in the 70's. In 2011 Grant Helm purchased the business from Rob Hamilton. 
Since 2011 Mendabath UK has grown year on year, increasing our coverage in the south east and expanding into the Midlands. We still have capacity to grow and are always looking for the right dedicated, hardworking technicians.
Mendabath UK head office is run by Grant and Lynne. Grant is generally in the office 2 – 3 days a week and spends the remainder of the week on the road visiting clients, undertaking surveys and carrying out restorations. Lynne is the operations director and is one of the drivers of the business as a whole.
Grant is an avid sportsman who is passionate about cricket and golf, and spending time in the English countryside on the farm. Grant runs the technical side of the business, always testing, talking to colleagues and playing with new equipment, ideas and working on our overall goal of continuous improvement and development in the repair and restoration on sanitaryware.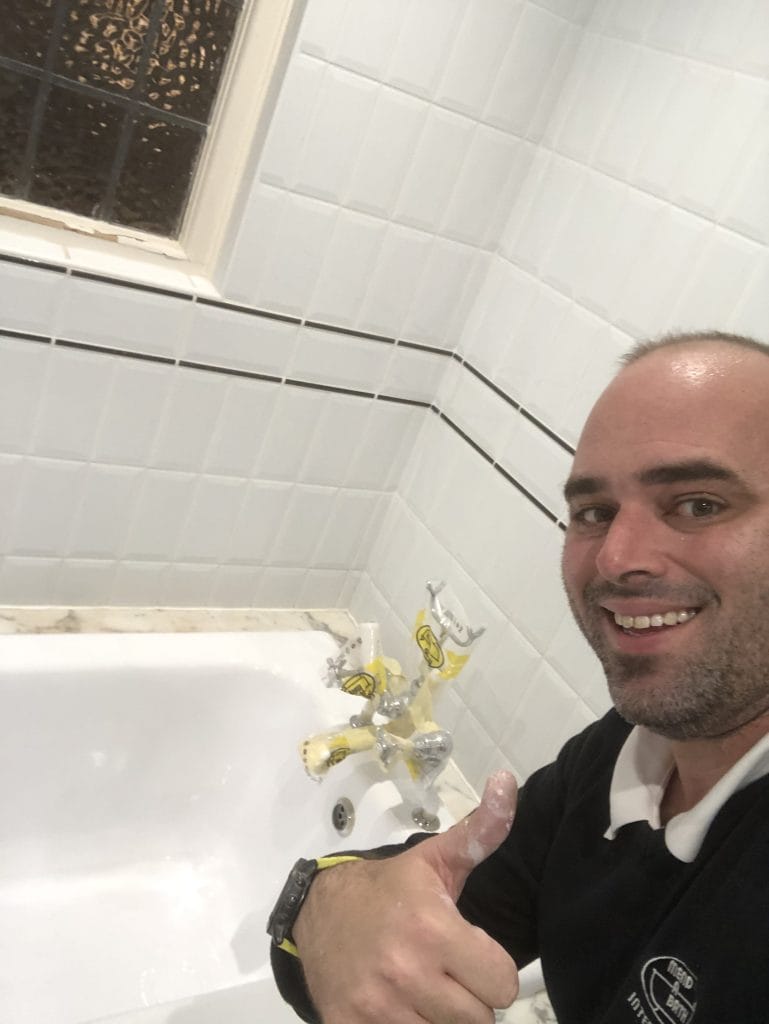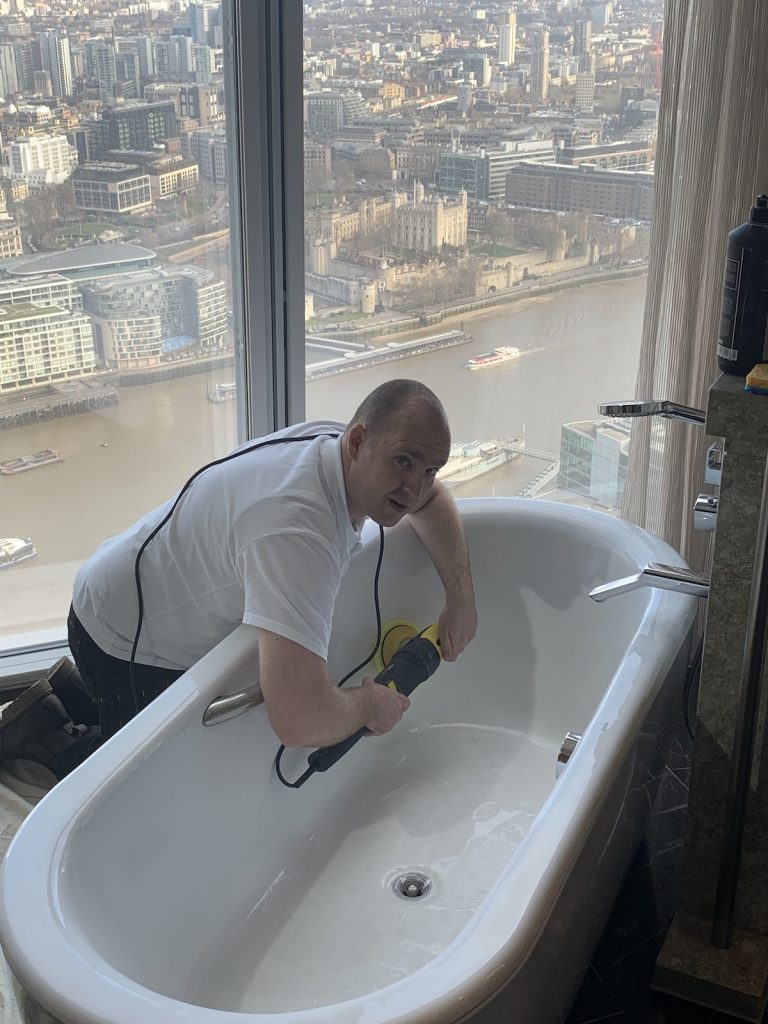 Lynne enjoys spending her free time creatively, baking & sewing and trying her hand at new challenges, but most importantly spending time with her two daughters. Lynne's previous work background is in the interior decorating industry in South Africa and Financial Regulatory industry in the UK. This background in both compliance and interiors makes her uniquely qualified for her role in Mendabath. If you are unsure about colours, speak to Lynne for some guidance.
In growing our business, we keep the customer as our core focus; dedicating time and resources to things that matter to our customers. We are here to serve you not the other way around. We offer a full guaranteed service in repairing and restoring baths, basins and shower trays, and as such will not take on work that we do not feel will last and will always recommend replacement if we feel this would be in your best interest.
Mendabath has dedicated time and resources to improve our knowledge processes with regards to H&S. We are both Safe Contractor and CHAS accredited. We take our responsibilities to H&S seriously and recognise the importance of H&S as it relates to our technicians, customers and the general public.
Mendabath UK is a proud Carbon Neutral Company, offsetting our carbon to sustainble and community care projects.  By choosing Mendabath UK to restore and repair your bath, basin and shower tray, you are not only making an eco-friendly decision, you are also helping contribute to a more sustainable future.
Tried, Tested and Proven Bath Enamel Repair and Resurfacing Technology
For the last 40 years Mend-A-Bath International have been resurfacing bathware in homes, hotels, B&B's and housing associations in over 50 countries across the globe. Mendabath UK are proud to offer our customers a leading professional bath enamel repair and resurfacing service.

Since the late 1970's Mend-A-Bath International have worked with a number of international laboratories and pooled technology from many sources to produce an enamel based bath paint resurfacing material that is second to none and have developed an application process that is a true leader in its field. The result is that our products are used worldwide. We have won numerous prestigious awards and we are currently the choice for hotel groups such as Hilton, Lucienne Barriere, Sun International, Hyatt and Holiday Inn to name but a few. Our name is synonymous with quality, innovation and unbeatable service for bathroom enamel repairs and resurfacing.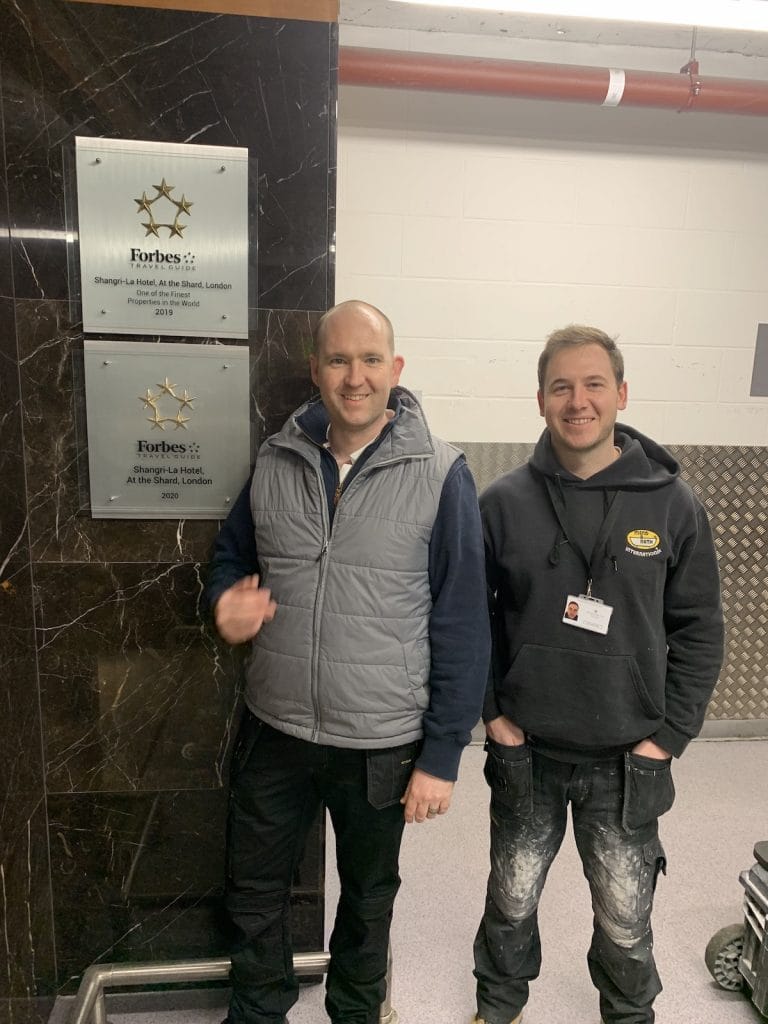 At Mendabath UK we pride ourselves in providing a quality service from quote to completion.  Our professional technicians are H&S qualified and DBS checked. 
Click on each team member to find out background info & a funny fact!
Please get in touch today for a free no-obligation quote